Trust the SW19 Cleaning Professionals And Enjoy Super And Effective Wimbledon House Cleaning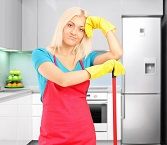 Throughout the Wimbledon district of London, Wimbledon Cleaners provides home owners with an exemplary and high-quality house cleaning service. We have cleaners available throughout the day and night, ready to complete cleaning jobs for our fantastic customers and if you contact us today on
and ask for a free quote, you'll realise that we are amongst the cheapest of Wimbledon house cleaning providers. The range of services we can offer our customers makes us one of the most diverse and popular cleaning providers in the whole of London.
Most home owners like to come home at the end of the day to a clean house. It is for that reason that we offer a service during daylight hours whilst our customers are hard at work. However, we are flexible in our hours of work and we can come to you at any other time of the day that you need us to. We have cleaners available during weekends as well – not everybody works from 9am to 5pm and some people would rather we came on a Saturday or a Sunday so whatever you need, call us on
and we will be there.
Wimbledon House Cleaning Company at Bargain Prices

It's important that cleaners go above and beyond the standard of cleaning that most people can do themselves and that's where we are proud to stand head and shoulders above most other Wimbledon cleaners, who usually do quite a generic job when they are cleaning somebody's house. We like to specialise because every single homeowner in the Wimbledon district has different objectives and needs. If you contact us in advance about our visit then feel free to ring our customer support operatives on
and make your requests known to our SW19 house cleaners. We can then tailor our services to benefit you and fit in with your individual aims.
For instance, many customers like us to spend a great deal more time on their bathroom and kitchen areas. These areas can be particularly prone to bacteria and to difficult stains developing. Kitchen surfaces, shower doors and the curtains and sinks need a particularly intensive level of scrubbing with bleach and other detergents in order to rid them of bacteria and lime scale. We will do all of this for you, and provide you with an excellent desensitisation process as well as using unblocker where appropriate on your sinks.
Contact Expert House Cleaning Company in SW19 for the Best Cleaning Results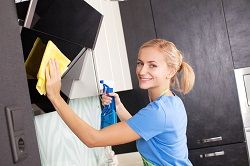 Whenever we hoover or dust your property, we are careful to include the skirting boards and any dark corners. Every single surface will be dusted and cupboard faces will be wiped very carefully. Our cleaners use glass cleaner on windows, brass polish on any of your brassware and disinfectant and bleach on any areas needing extra attention. Also, we can provide you with our Wimbledon carpet cleaning services if needs be. Our carpet cleaners Wimbledon use technology that is cutting edge and very efficient and we can offer you a discount if you have several rooms to do at one time. Our carpet cleaners can also help you with the cleaning of your curtains and settees. SW20 upholstery cleaning is always best done by Wimbledon Cleaners which is why many customers take up the offer of this service.
One key point is the fact that our cleaners are able to bring all the products and cleaning supplies they need to do the job. Wimbledon cleaning companies don't always provide everything themselves but we do. There is no need for you to go and buy anything whatsoever as we can source all of the products that we require. If this doesn't convince you that we are one of the best SW19 cleaning suppliers, contact us today on
and we will tell you more!
Save
Save