Restore Your Wimbledon Upholstery To Its Former Glorywith Our SW19 Upholstery Cleaning Service
Wimbledon cleaners usually come to your home or place of business and complete the basics – hoovering, dusting and spraying a bit of bleach here and there to keep your home or working environment reasonably tidy. However, this does little to help people get rid of long lasting stains, depressions, dust mites and marks from continuous pressure on upholstery. In Wimbledon, upholstery cleaning Wimbledon is performed to the highest possible standards by the cleaners at Wimbledon Cleaners, and if you need any kind of help with curtains, carpets, settees, cushions and rugs, we are the best SW20 domestic cleaning company to speak to, just call us on
for more information.

Our cleaners work flexible shifts which extends to late evenings and early mornings, and includes Saturdays and Sundays, and this means that we can come to you whenever you need us, and at short notice if needs be. We don't need you to do anything except let us in to your premises, as we bring with us all the machines and products we require to get your upholstery cleaned to the highest standards.
Our Wimbledon carpet cleaning service is one of the most effective services you can possibly engage. We use SW19 steam cleaning techniques that are extremely good at getting rid of sticky stains, and solvents that can substantially reduce if not completely remove long term stains from carpets. Vinegar, tomato sauce and coffee stains can disappear completely with our terrific techniques, and we can leave your carpets as good as new!
The Most Proficient Upholstery Cleaning Service Across SW19

If you call us on
you'll hear just how good value for money we are. We can give you a free quote with no strings attached for the carpet cleaning you require, but you'll not find a better one anywhere else in London. Deals are available for multiple rooms or for repeat bookings.
It isn't all about carpet cleaning though. Many people have fabric sofas with cushions and these frequently get stained if you've been having one too many takeaways in front of the television. Because it can be inconvenient having our cleaners and machines occupying your lounge, we have a same day collect and return cleaning service which many of our customers use. Our workers can come to you and pick up your cushions and curtains, and take them to our workshop to be thoroughly cleaned, before returning them to you later in an immaculate condition.

None of the products our cleaners use are in any way harmful to you or to the environment. Wimbledon Cleaners is committed to ensuring that we use approved products that have been tested and used effectively on upholstery and we are always mindful of health and safety checks, which is why none of the products we use contain allergens or harmful extracts. You can therefore be assured that nothing we use in our Wimbledon house cleaning or office cleaning assignments will do anything but good to your property and your upholstery!


Hire Our Wimbledon Cleaning Company and Restore Your Upholstery to Its Former Glory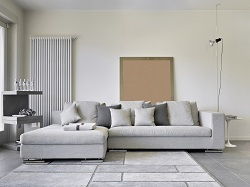 We don't just work for home owners. Our services are available to tenants who need emergency upholstery cleaning services SW19, and to landlords who need to clean up a property thoroughly after tenants have left. All of these services are available at short notice if you contact us on
and give us details.

We also provide a cleaning service to businesses as office premises in particular can have soiled or worn carpets from continuous footfall, and we understand that many business owners want to make their front of house areas presentable for customers. Contact us today for more information and to check out just how highly we are rated by our customers, have a look at our customer reviews!
Save
Save