SW19 Cleaning to Rescue Tenants in Wimbledon! Hire Our Wimbledon End of Tenancy Cleaning Services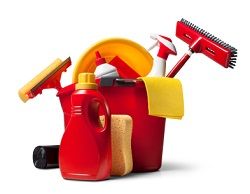 Practising in a range of end of tenancy cleaning services in the Wimbledon area, Wimbledon Cleaners offers a specialist service at the end of any tenancy. The Wimbledon district of London is home to many thousands of tenants. Renting a property brings many responsibilities including the need to keep it regularly cleaned and maintained for the benefit of the landlord. Whilst many tenants will keep an apartment or a house clean on a regular basis during their period of occupation, particularly thorough approach must be taken when you are leaving at the end of your tenancy so call in the experts on
.
One of the most stressful situations that can befall a tenant is the issue of recovering their deposit at the end of a long tenancy. Many tenants are unable to do so if the landlord is not satisfied with the standard to which they have cleaned the property. In fairness, it is very difficult for tenants to make sure that the property is cleaned to a very high standard when they are already busy trying to arrange their move and set themselves up somewhere different. If you find yourself in this situation, there is quite a simple solution which does not cost a great deal of money and that is to call on our specially trained end of tenancy cleaners who offer a thorough and intensive cleaning service. For Wimbledon house cleaning call us today on
.
The Most Experienced End of Tenancy Cleaners Company Availabe to Hire in Wimbledon
We take on all the difficult jobs that you've been putting off the entire period of occupation such as cleaning the kitchen, the windows and the shared bathroom. Our SW19 end of tenancy cleaners can scrub the bathroom titles, remove the mildew and mould from the corner of the shower, completely sanitise the toilets and clean out the drains using unblocker. We can also provide you with a very intensive kitchen cleaning service which is particularly useful to tenants who don't have the elbow grease or the cleaning supplies that they need when I have to do particularly unpleasant jobs such as scrubbing the grime off the oven hood or getting the inside of the cooker up to a good and working standard.
We don't leave any stones unturned when we are completing house cleaning or apartment cleaning. We make sure that every single surface is polished, we hoover, scrub and dry out the floors and we clean all the internal windows, using the appropriate solvents and cloths. Our SW20 house cleaners are trained to be extremely thorough in their approach and we can guarantee that areas such as the skirting boards, the corners of ceilings, the top shelves of cupboards and underneath the wardrobes will all be cleaned to a very high standard.
Choose The Most Effective End of Tenancy Cleaning Solutions in SW19
For many people living in rented accommodation SW19 domestic cleaning isn't always as thorough as it should be. One of the major concerns that tenants have is the removal of stains from carpets and upholstery. Throughout Wimbledon, carpet cleaning is available from our company. We can provide you with a good deal if you have several carpets which need cleaning. We have a carpet cleaning machine which can be deployed to your rented property as part of your SW20 end of tenancy cleaning services. You can call on our cleaners at fairly short notice if you find that you need some particularly urgent help with your cleaning needs.
Our cleaning prices are fairly cheap when set against other cleaning companies in the Wimbledon area. We can bring any supplies that we might need including mops and buckets, hoovers, cobweb removal gear and window cleaner, sink unblocker, bleach and cloths. There is no need for you to rush out to the supermarket or invest in any items from the DIY store. All you need to do to engage the fabulous Wimbledon end of tenancy cleaning services of Wimbledon Cleaners is contact us today on
. Remember that we are available on any day of the week whatsoever!
Save
Save