Clean Offices SW19 And Happy Workforces With Our Wimbledon Office Cleaning Service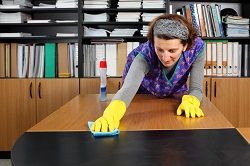 Throughout Wimbledon, office cleaning is something that many people need on a regular basis but finding the right SW19 cleaning company is more of a challenge than it should be. Whilst many cleaning providers offer a very reasonable service, you really do get the best of both worlds if your business seeks the help of Wimbledon Cleaners. If you contact us today on
, we'll give you a quote for our fantastic Wimbledon office cleaning service. We work for businesses throughout the district and perform a wide range of cleaning services to help them keep their workplaces tidy, fresh and ready for the long day ahead. Our cleaners work a flexible shift pattern in order to accommodate the needs of our business customers and to avoid disturbing their staff during busy hours. This shift pattern makes us available throughout the day, very early in the mornings and late into the evenings. We can also work during weekends if required, just give us a call on
and we will work around you.
High Quality Carpet Cleaning Services Across Wimbledon
Office cleaning is something that needs to be done regularly and must be done well if you are to maintain a positive environment for your staff. The workplace is where we spend the majority of our day time and having a clean and tidy working environment makes a big difference to team morale. Many SW20 cleaners do a very general clean and tidy when they attend business premises. However we know from experience that most businesses want more than this. It is for that reason that our Wimbledon office cleaning services are extremely detailed, thorough and intensive. We can perform particular tasks on a periodic basis which help you get on top of your heavy duty cleaning. Examples include carpet cleaning and window polishing, and sanitisation of bathrooms. Our cleaners use a great deal more common sense than most and will take on other smaller jobs we see whilst we are performing our services for you.
We have some of the best Wimbledon carpet cleaners that businesses can possibly call on. Using cutting edge technology, safe and effective solvents and an array of tried and tested techniques and skills, we can get the most matted carpets looking immaculate. We like to make sure that our business customers have carpets in their reception areas and meeting rooms that are extremely fresh and clean. Also, carpets in office environments that have been worn due to depression and continuous use can be made to look as good as new.
No Job Is Too Big Or Too Small For Our SW19 Office Cleaners Company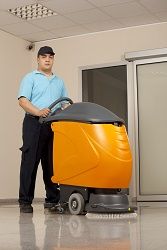 Aside from this, we use a number of bleaches and effective cleaning products to make bathrooms and kitchen areas in workplaces immaculate. Every day we will make sure that your sink is cleaned out, your floors up lots and polished to a high standard, and all drainage and surface areas are wiped down thoroughly. There is nothing more irritating than being made to sneeze all day in a dusty work environment which is why we take great care to dust every service in your offices and do so on a regular basis.
The best part of our SW20 office cleaning service is the fact that we can bring any products that we require when we come to clean for you. We can source all the detergents, bleachers, polishes and sprays that you need. We can bring machines including hoovers, tools such as mops and dusters and cloths and wipes. Our team can find and supply absolutely anything you need so all you need to do is tell us when and where to come. Our SW19 cleaning services are tailored to your specific requirements and if you contact us on
we can work out an individual cleaning plan for your company. Call Wimbledon Cleaners today for a top quality office cleaning programme.
Save
Save